Carriage Signature Homes Unveils Sales Office in Morningview on Middleton
Carriage Signature Homes Unveils Sales Office in Morningview on Middleton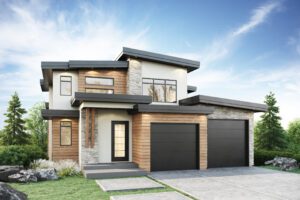 We are thrilled to share the grand opening of Carriage Signature Homes' sales office in the charming community of Morningview on Middleton. Situated in the exquisite Sirani future showhome, this new sales office caters to discerning homebuyers' needs and preferences.
The sales office, located at 413 Morningview Drive, warmly welcomes visitors from 12:00 PM to 5:00 PM on Saturdays and Sundays, making it the perfect weekend destination to envision your ideal living space. On weekdays, office visits can be scheduled by appointment.
As the buzz of Morningview on Middleton grows, we encourage you to keep an eye out for more exciting updates on the upcoming showhomes from our other Morningview builders. For inquiries about the Carriage Signature Homes' sales office, please phone 236-477-4663 or email concierge@carriagesignature.com.
Back To News